While many of us cringe at the thought of returning to disco style and '70s decor, professional decorators are embracing it and reviving it with some fun 21st-century improvements. Others believe that the 1970s were raw and real, unlike the showplaces of the 1950s. Let's look at a few ways you can use an updated 1970s look at home.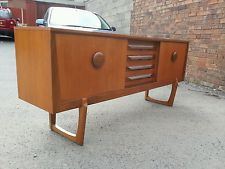 Decorate with wood. Do you remember that dark wood paneling that lined the walls of every self-respecting 1970s living space? While you don't want to re-create this look exactly, using wood in your house will pay homage to the style. Installing reclaimed wood on the walls is a popular trend right now and pairing it with '70s design can be a great modern twist on the style.
Use color. For a 21st-century take on 1970s style, don't feel confined to the exact shades of gold, orange and green that were popular in that decade. Paint colors have come a long way and you can find hundreds of shades of these tones that will match your modern but '70s-inspired rooms. Current shades of brown, gold and orange are all great choices. For some added pop, pair orange with turquoise, sage green or bright yellow.
Choose graphic art. Because 1970s design is so popular right now, you don't have to go far to find '70s-inspired fabrics and accessories. Patterns in the 1970s focused on geometric designs, usually in the signature colors of the era. Owls and mushrooms were also common. You don't have to settle for an entirely throwback design, as these items are being made new again.
Mix vintage with new. However, there is some joy in finding great vintage pieces to incorporate into your design. These can be small accessories, like kitchen items, or a featured chair. Using your local antique stores, your parents' basement and eBay you can find a few great accessories that will fit in with your 1970s-inspired 21st-century home.
Do you love the art and style of the 1970s? Everything old is new again, so don't be afraid to bring back your favorite designs!