Hollywood interior designer James Blakeley has the inside track when it comes to movie stars. Growing up in a four-generation film family that includes Oscar and Emmy winners, he specializes in creating home interiors with the luxurious comforts that movie stars crave. His design clients include Kiefer Sutherland, Tom Selleck, David Giler, Donald P. Bellisario and Dino De Laurentiis.
You, too, can have a star-worthy home, by following Blakeley's five strategies for upgrades that make you feel like a movie star: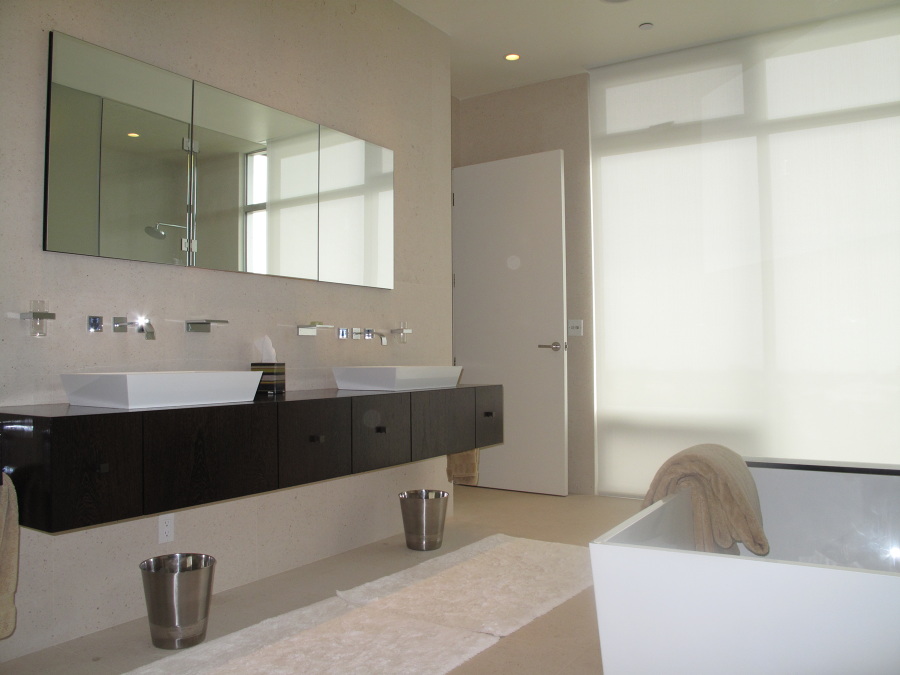 1. Pamper yourself with opulent bathrooms.
Hollywood stars lead hectic, scattered lives. "They're pushed all day long and when they're making a movie, they might work 18 or 20-hour days," Blakeley confides.
When they come home, they want creature comforts including a spa-like bathroom where they can zone out. You can get that feeling by installing heated floors, a big tub and a shower with multiple jets.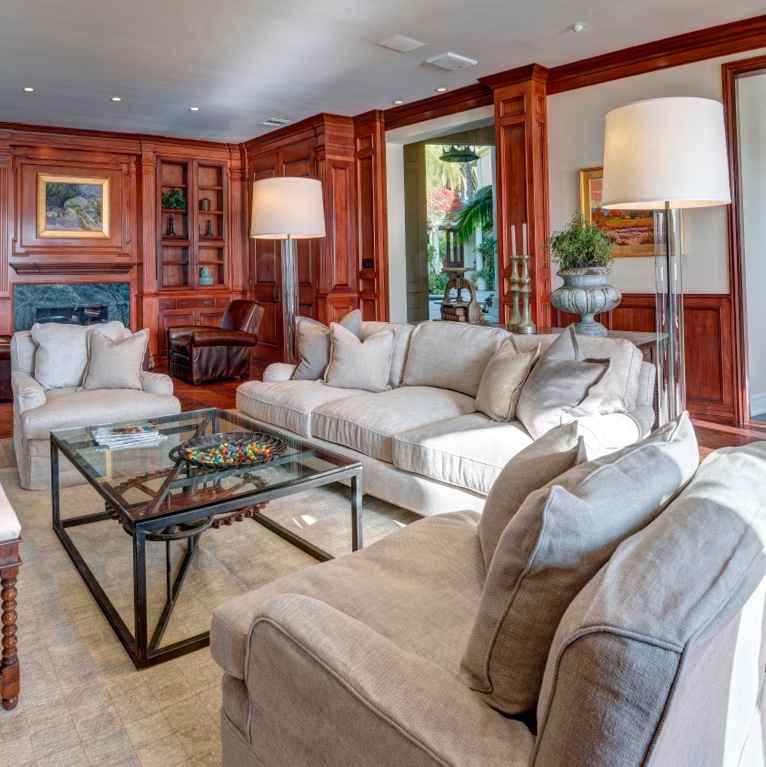 2. Oversize furniture makes for a relaxing environment.
Stars like oversize furniture because they're all about relaxing and putting your feet up. "Instead of having a club chair that would be 32" x 32" they want things that are 42" x 42" or a sofa that's 46" deep that you can get in and curl up," Blakeley says. "It goes back to creature comforts. They want to sit in a big chair, push a button and watch a big TV."

3. Trust your designer to get a good deal on furniture, fixtures and decorative items.
Give your designer your budget and then don't worry about how much any one item costs, Blakeley says.
You might think you can find a good deal on the Internet, but your designer is going directly to the manufacturer and will usually get it for less, he says. "I'm going to mark it up 20 percent above cost, but I guarantee that 20 percent is still going to be less you can find it for on the Internet," he says.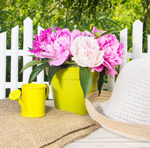 4. Splurge on fresh flowers.
Stars do like flowers in the house all the time, it's part of their desire to totally relax when they're home.
"They have people putting flowers out every single day even when they're not there – in case they decide to come home," Blakeley says. "Everyone can afford flowing houseplants or flowers for $6.95 from the farmers market. What it does is amazing to your psyche."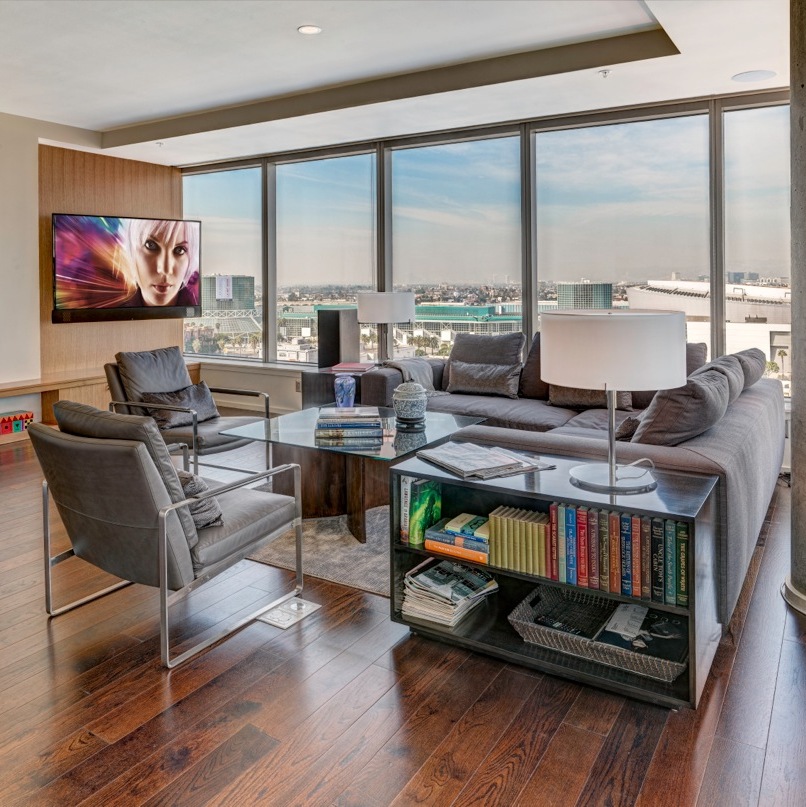 5. Invest in a big screen television and a top-notch sound system.
Since they're in the industry, stars want a big television with surround sound and music throughout the house.
Blakeley likes Sonos products
. "Most clients don't want to see the speakers," he says. "We have them buried in the wall and cover them with a membrane that's like drywall and paintable so it blends into the wall. "
Looking to spice up your home décor? Contact me and I'll put you in touch with a talented local designer.