Through the decades, home styles and design preferences have changed from colonial to ranch, and most recently, craftsman, which has gone up in popularity by a whopping 25 percent the last six months, according to data from Houseplans.com, a website offering 40,000 stock home plans.
What will homes and neighborhoods look like in the next five, 10 or even 20 years? In a recent interview, designer Marianne Cusato, author of The Just Right Home: Buying, Renting, Moving -- or Just Dreaming -- Find Your Perfect Match!
says three trends are shaping the home of the future: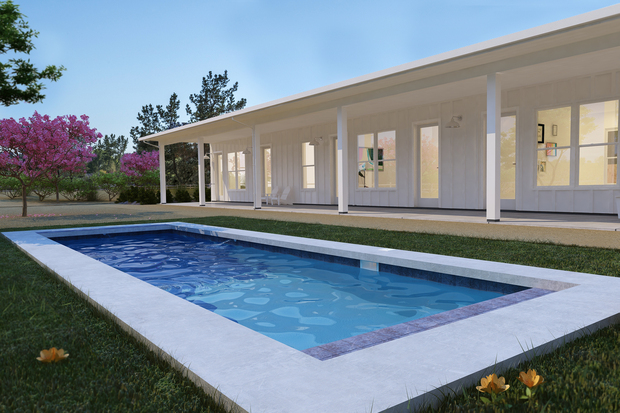 1. A return to traditional home styles with cleaner lines.
Spacious homes with two-story ceiling heights and a patchwork of exterior finishes (think brick, stone and siding) have been popular since the mid-1990s, she says.
"We're at the end of that trend," she predicts. "Homes are being simplified with cleaner lines. It's pulling away from the up and down, in and out patchwork of exterior finishes."
??2. Open, but defined, floor plans.
The design pendulum has swung toward open but defined floor plans. Rather than having four different places to eat, a home might have a dining nook that's right off the kitchen, or a peninsula where you can pull up dining chairs or stools.
"We're seeing semi-defined spaces so you feel like you're in a room versus a giant open space," Cusato says. "The giant mud room may not be there, but there's a well fitted-out drop zone. Storage is getting a little smaller."
3. Reasonable smart home automation.
We're seeing a lot more smart technology and new homes that include products like the Nest thermostat that can learn from you and adapt to your needs. There's also a lot of silly stuff being marketed as smart home must-haves, Cusato says.
"Everyone is trying a whole bunch of automation products because they can," she explains. "The house of the future won't include all the things that we can do because it doesn't make sense."
We want to be able to turn on a light switch without getting up, but we also want to see how much time is left on the dishwasher cycle by looking at a display on the appliance instead of having to check a smartphone.
Does Cusato make you worry your home is going out of style? Don't. Decades from now buyers will see your style choices as character that defines your home!